Wow, I don't know about you guys but I had a great weekend. Saturday we were very busy helping my brother and sister-in-law move and put their complex ikea furniture back together. Afterward we went out for pizza with the family.
This Sunday was the first Sunday of the month and our church always does a big pot-luck style lunch. We took gingerbread and everyone said it was delicious. I was happy about that since it was my first time making it. I'm not sure why I made it instead of my wife who has made it numerous times before, but apparently I followed the recipe really well because we got lots of comments! I always think that's slightly funny considering I didn't create the recipe I'm just following the directions, but I still enjoy the compliments.
Do you ever have that feeling of something being really enjoyable but you can't specifically nail down why? The rest of the weekend was like that. Maybe it was the fact that it was a four day holiday weekend (Sweet!) and so I got to spend more time with my wife and less time at work. Maybe it was the fact that we spent time down in the basement cleaning and organizing and that was a lot of fun. Maybe it was all of the ice cream, frozen yogurt, pizza, hamburgers, hotdogs, mac & cheese, etc. that I ate. Maybe it was the fact that my wife and I finally started on one of our furniture repainting projects.
That's right, we started to repaint a desk! We were doing a lot of this while the boy was sleeping so we were trying to be really quiet and get it done before he woke up. The lighting in the bedroom isn't very good so I couldn't really get any good pictures. I just snapped a couple with my phone anyway just so I could share some of the progress.
The dresser unpainted

The drawers painted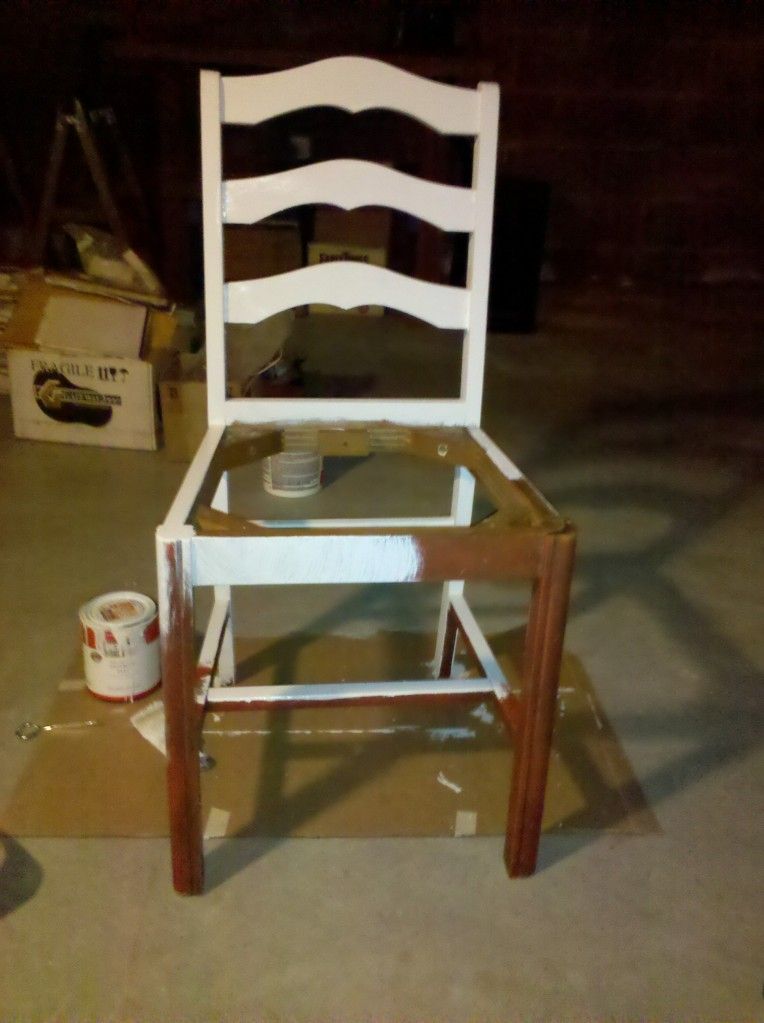 The chair half-painted

We actually started with the chair in the basement while the boy was awake and running around. We finished painting the chair and the drawers but the desk needs another coat before it's done and then I have to reattach the panels under the drawers. They had been knocked off at some point before we started on this. We're planning on re-covering the seat on the chair as well. Right now it's an off-white vinyl but we have several options from our scrap fabric bin (all of which are better than off-white vinyl). I'll keep everyone updated on our progress and post some better pictures of the finished product.