We had quite an exciting weekend.
Saturday was exciting enough. We started it by going to see my wife's brothers run a 5k, which they won! Well, one of them came in first and the other in second. Then we went to the farmer's market. Then we went to a birthday party. Then we came home to celebrate one of my wife's brothers birthday.
On Sunday we went to DC. It has been forever since I've been. My wife and I have never gone together and it was the first time I've driven up there. To add to the fun of the trip, and detract from the possible stress, we drove up to Alexandria and took the Metro into DC.

The boy entertaining the rest of the passengers with his hammering skills

Once we got there we headed over to the Spy Museum.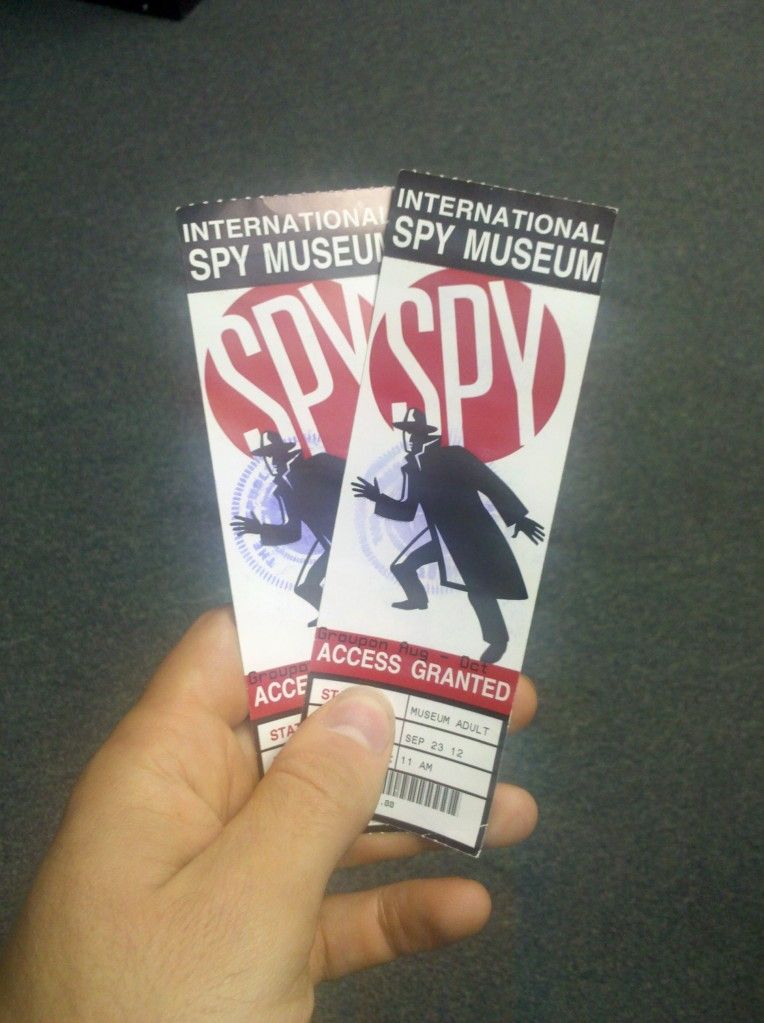 Upon entrance tickets had to be eaten. No one could know who you were.
The beginning of the museum is set up like spy training. You're supposed to remember a cover so you can fool the guards (there are tests on various computer kiosks if you want to participate). My cover identity was Gary Wozniak; a 25 year old teacher living in Canada. Originally from Waipu New Zealand and on his way to Singapore for a three month long business trip. Yes, I still remember that. No, I did not cheat and write it down. There was a lot of cool stuff there, including duct work that you could climb through. It measured the sound you made and let you know if the guards could hear you or not. It had lots of other cool stuff, from very real spy equipment to real historical accounts to Bond gadgets. Our boy's favorite parts were the giant mirror that you were supposed to use to practice quick and easy ways to make yourself look different and the duct work you could climb through.
For lunch we split a sandwich and fries from the Spy Museum cafe and ate it sitting outside of the American Art museum.
After lunch we went inside to see the Art of Video Games exhibit.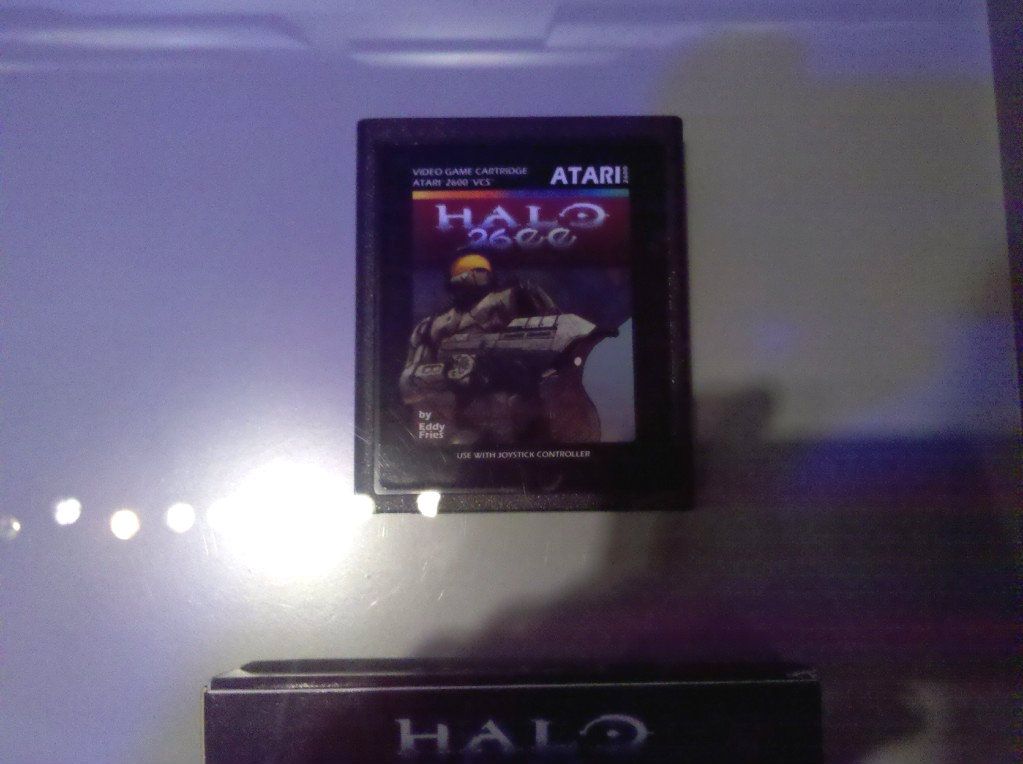 A couple guys thought they had just discovered that Halo was actually an old game.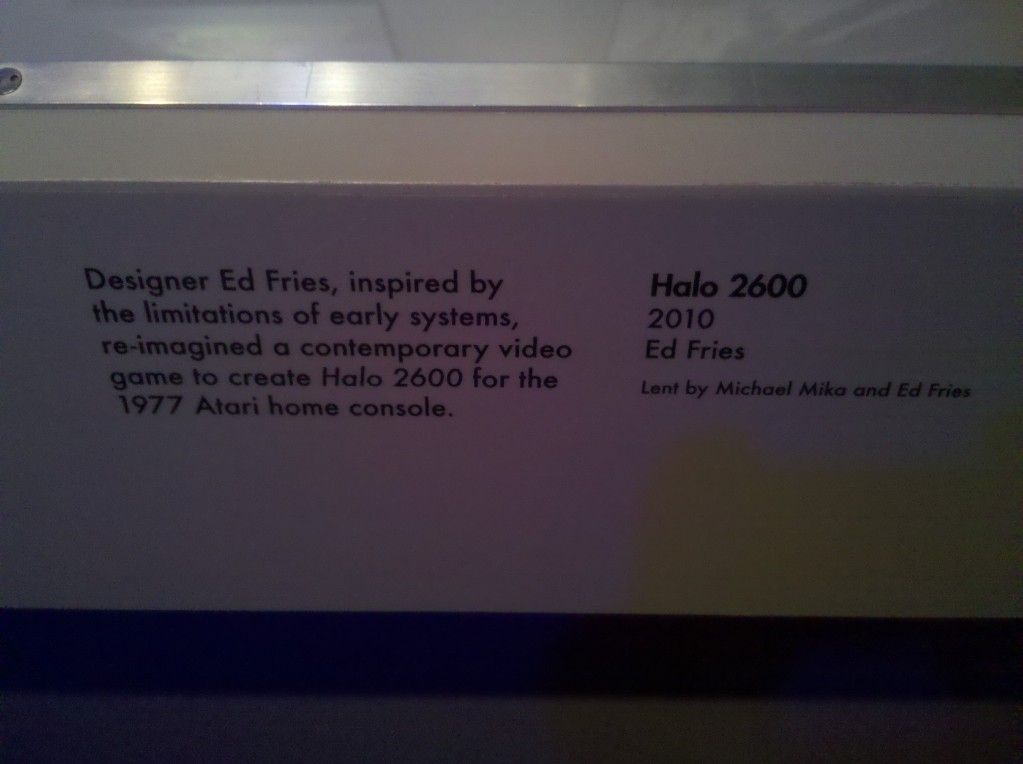 Clearly they didn't read the card.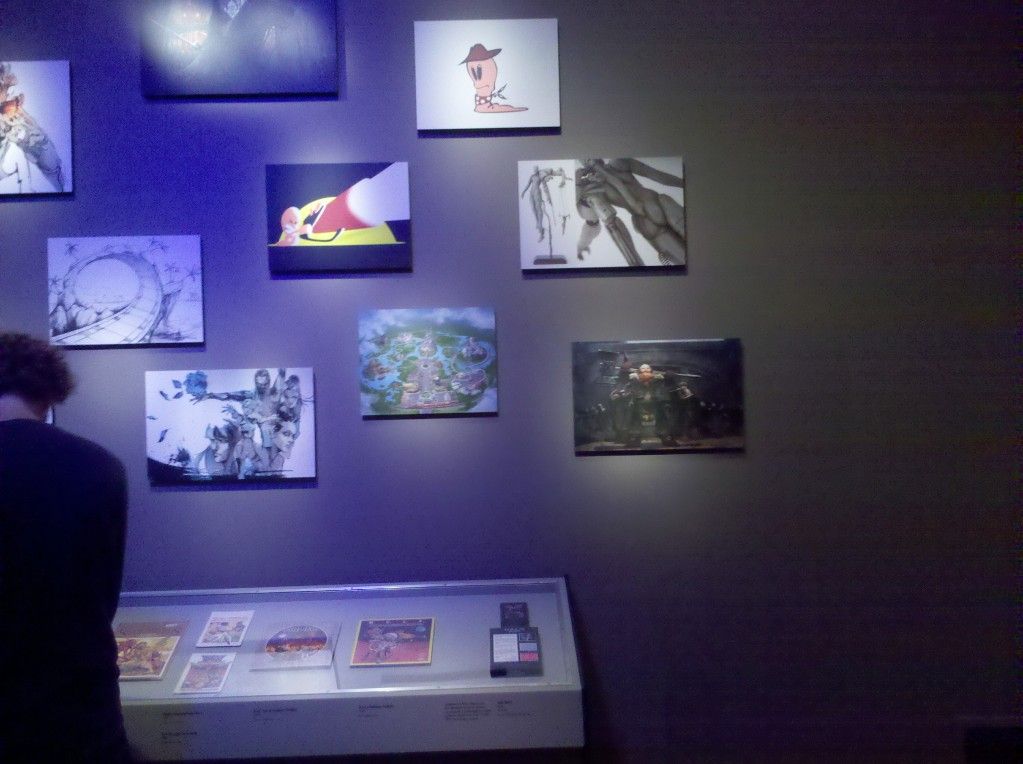 I would have to say that I was pretty underwhelmed by the exhibit as a whole, but I think it's more me and less the exhibit. For instance, I'm not an outsider to video games. Someone who is new to gaming would probably find it informative. Also, they wouldn't look at what was there and see everything that was missing. Such as Pong, which I saw no mention of. I think one of the other things was that I love concept art and design. When I think of "the art of video games" I think of the art involved in making video games. I get that video games are an art, but when it comes to the actual art involved in making them there wasn't a lot there. The only video game art displayed was the art in the picture above and one panel of concept art that looked like it was from the new Diablo game.
After the Video Game Exhibit we set out for the Museum of Natural History. we hadn't planned on stopping there because we weren't sure how much we could cram into the day but we ended up having a lot of extra time. We had so much time in fact that on the way over there we stopped at the sculpture garden.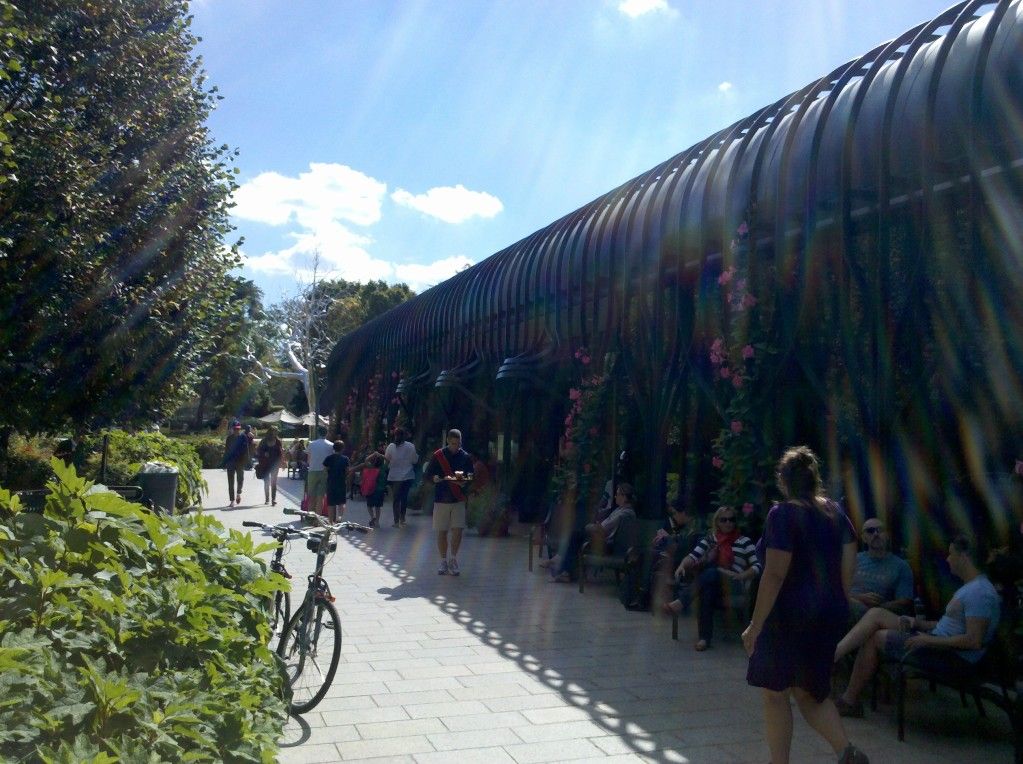 The garden cafe with a giant silver tree in the background.

Sculpture Garden Fountain
 On the other side of the sculpture garden there was some sort of even going on so we decided to check it out. It turned out that there was some sort of book fair going on, but after walking around for a while we still didn't really know what was going on so we left.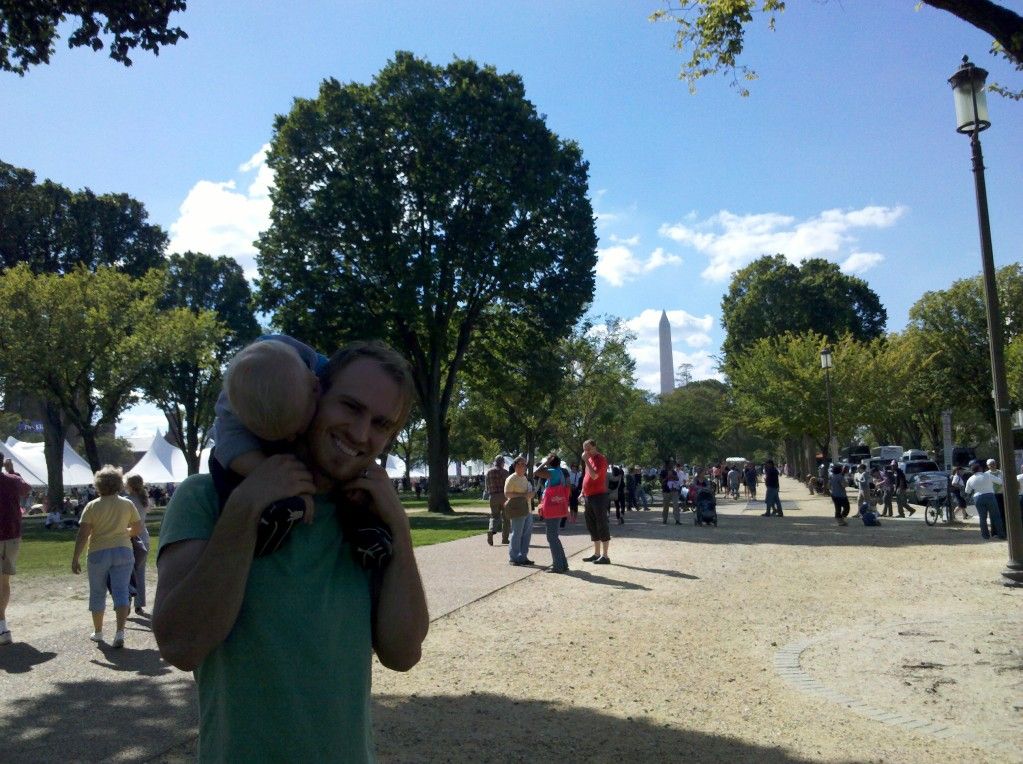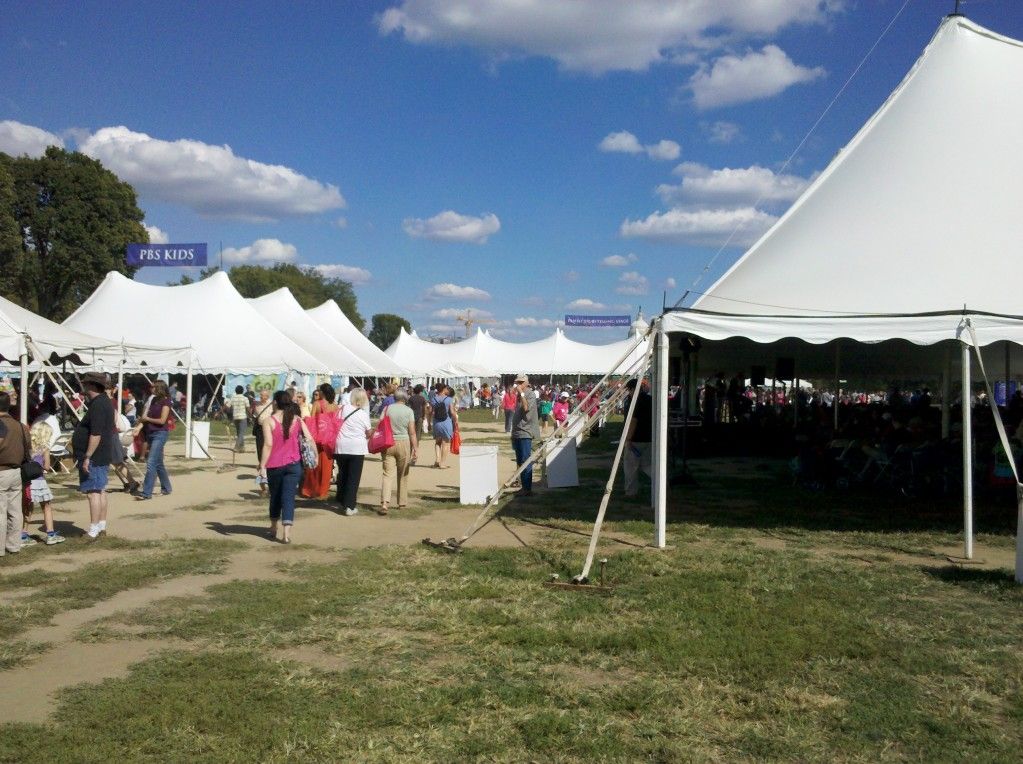 We finally went to the Museum of Natural History and wondered around looking at all of the dead animals.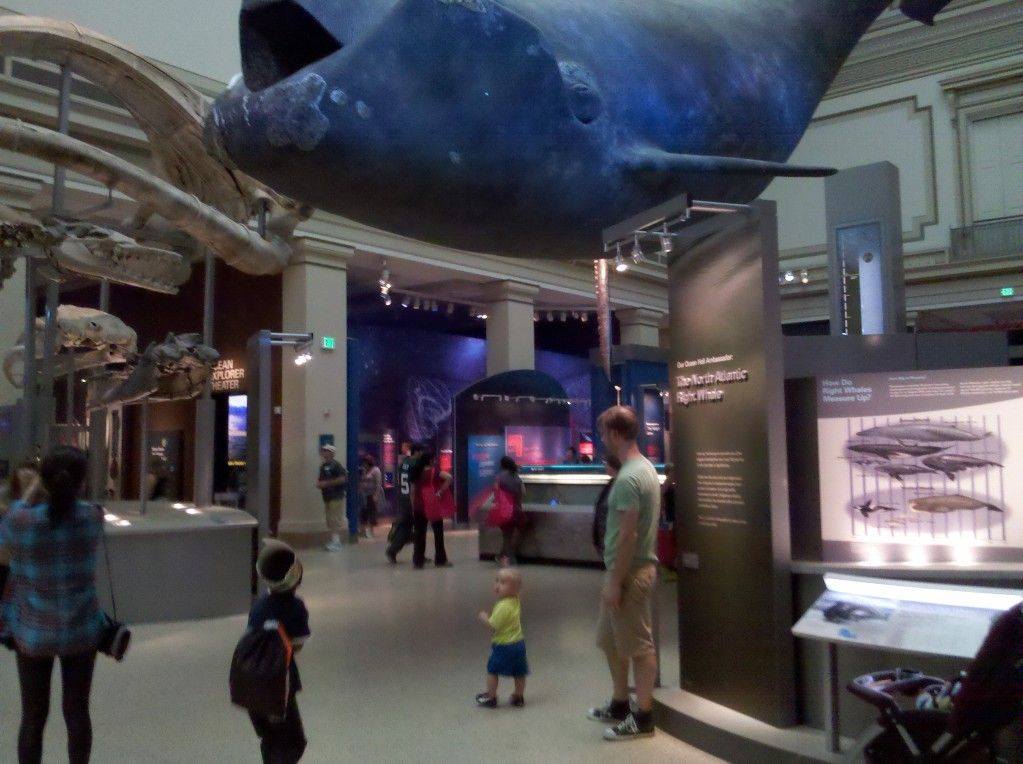 Our boy was quite excited about this whale.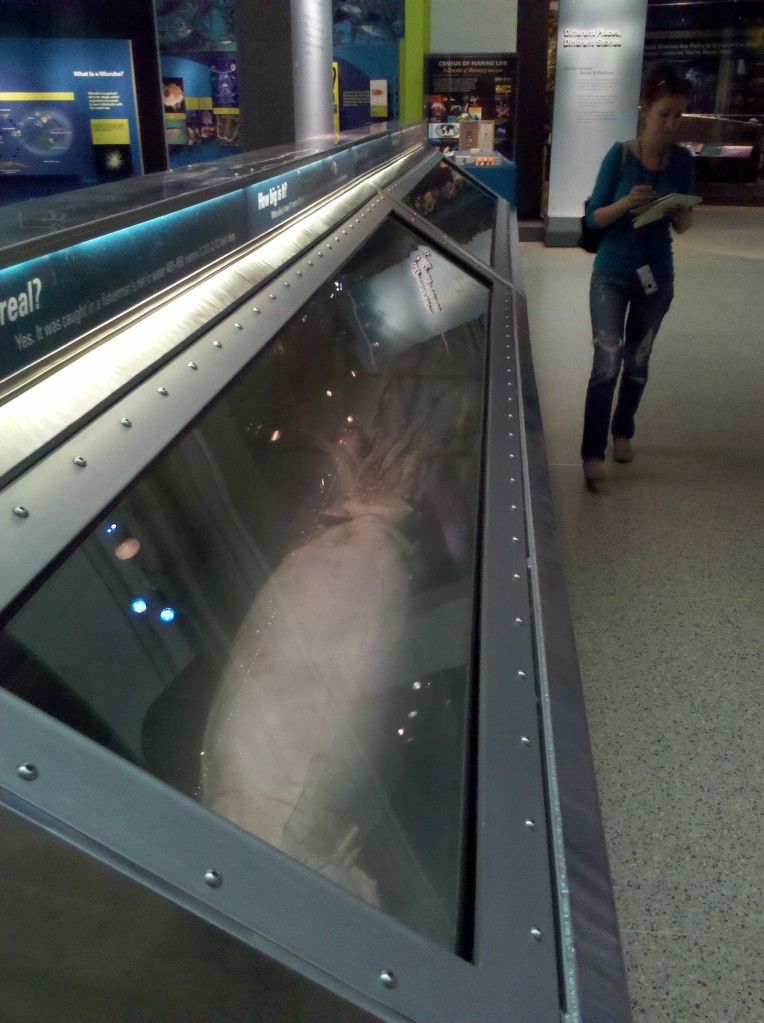 Before the preservation process this giant squid was 44 feet long.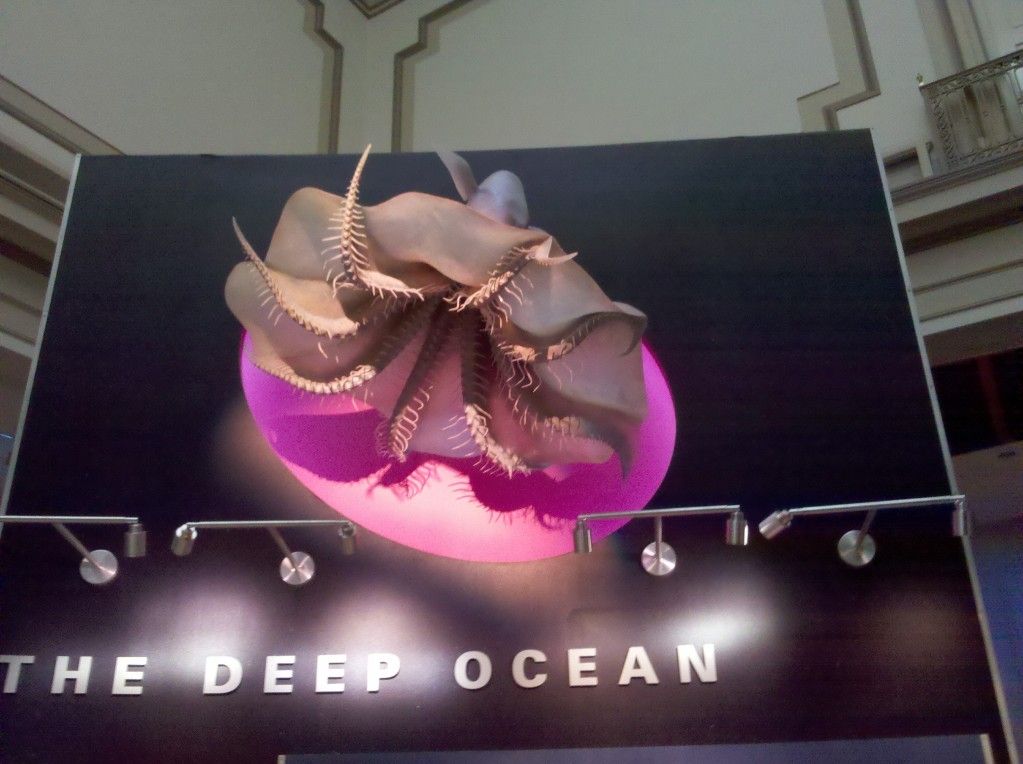 Me no likey.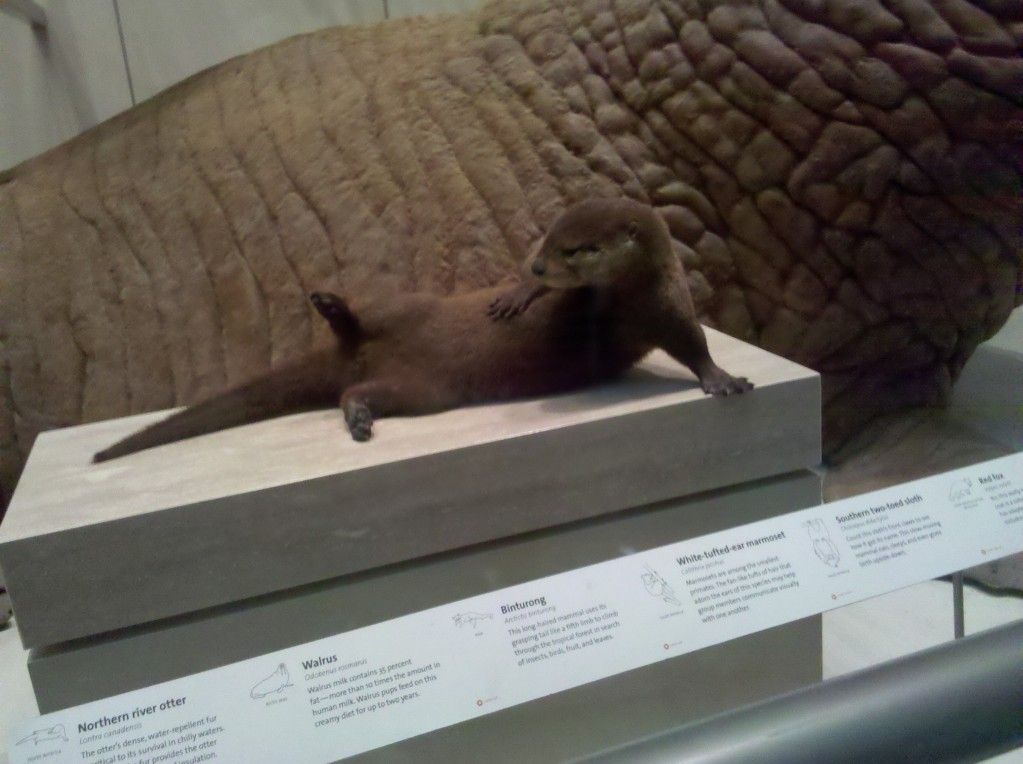 I want one of these.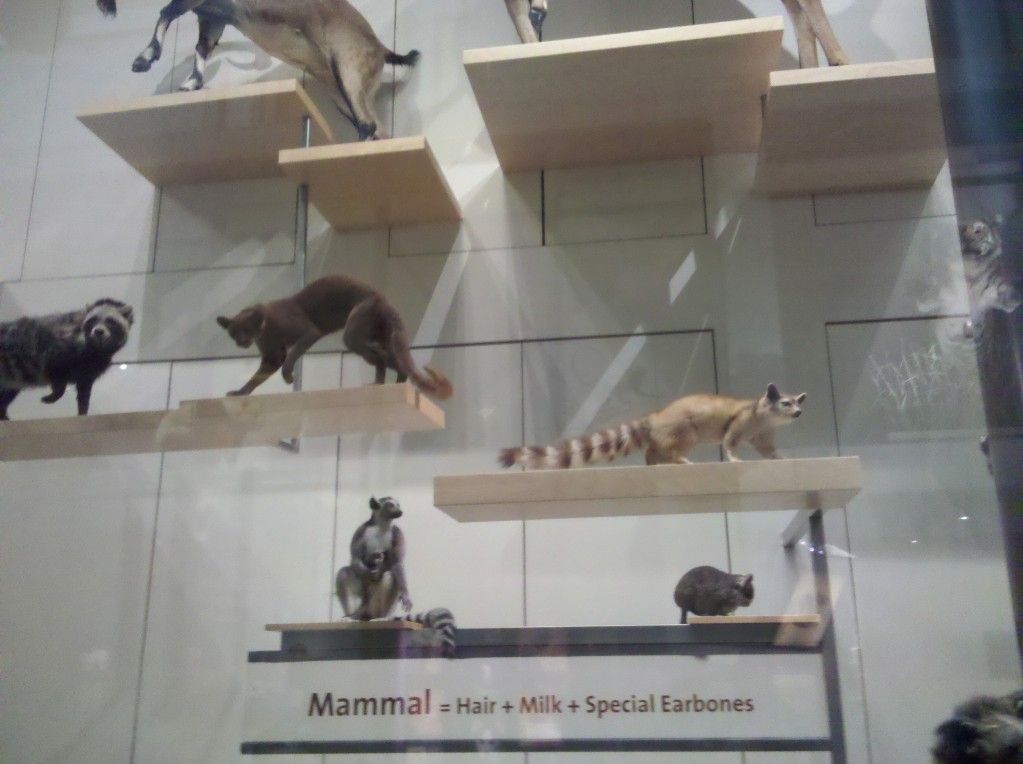 And I want this awesome cat and this ring-tailed thing.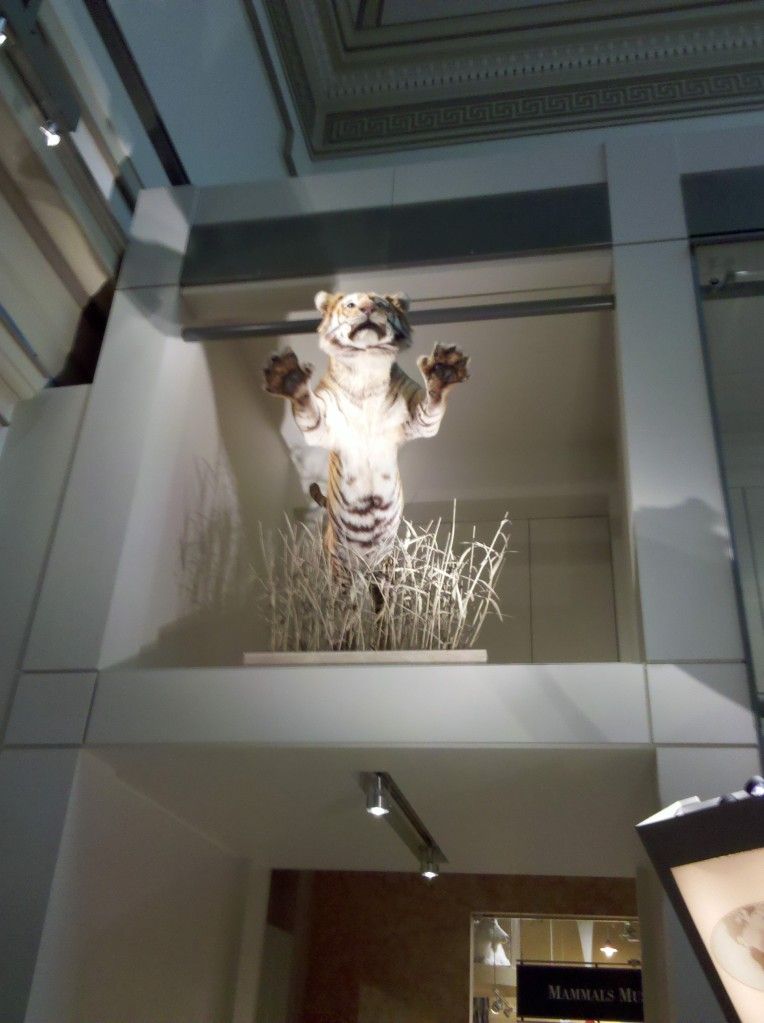 And I want this tiger, which is perfect because I think it wants me.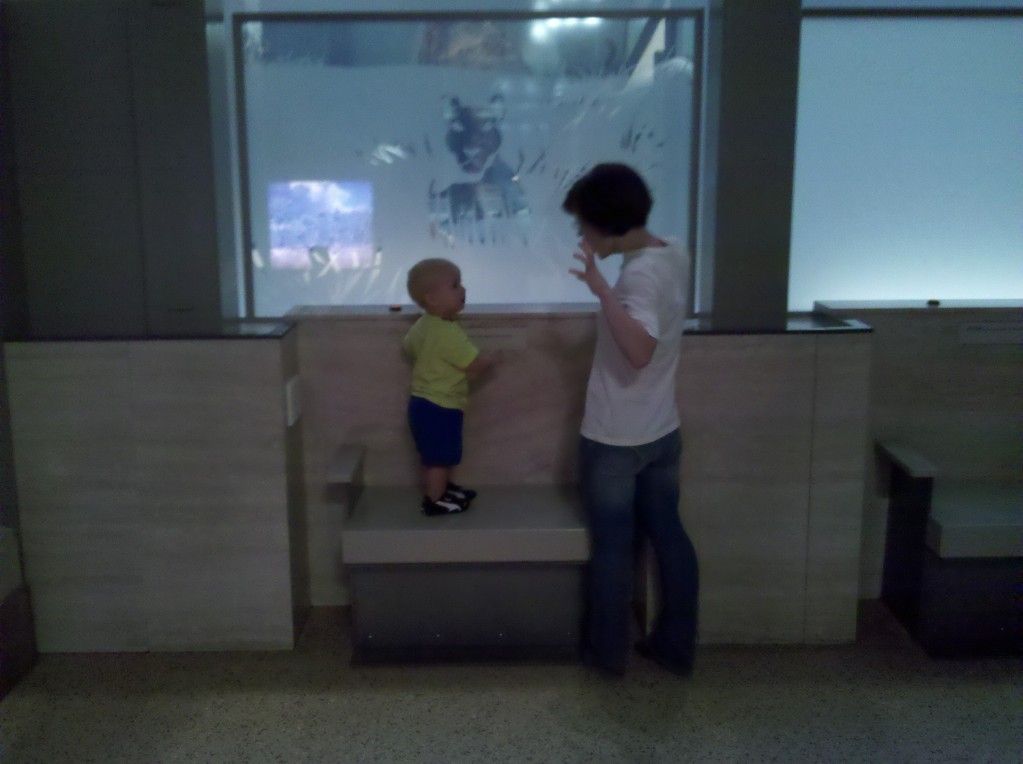 Meredith teaching our boy how to roar.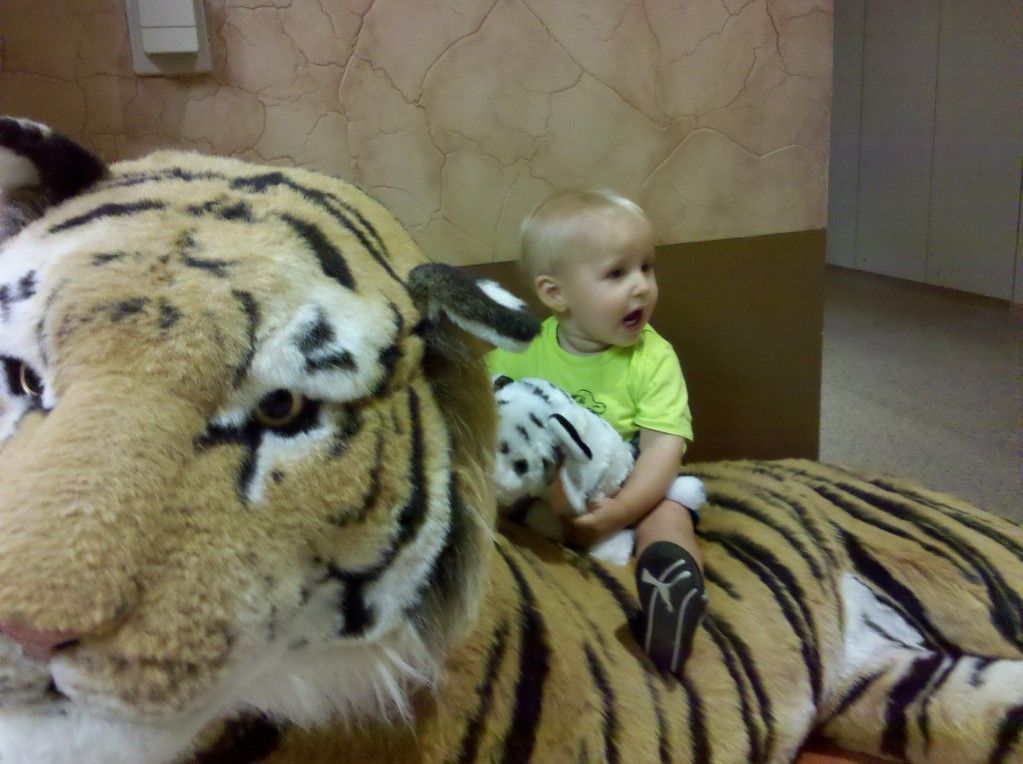 Our jungle boy
Did you know there is only one floor to the Museum of Natural History? There is when you have a one and a half year old. It's funny what children do and don't appreciate. For instance, he couldn't care less about a 44 foot long squid, but OH MY GOODNESS A BUTTON! It doesn't even matter what that button does, though if it lights up that's a plus. It's hard when you want to spend time looking at things that you appreciate, but I think that's part of having kids; re-learning to appreciate things we've forgotten about.

China Town!
After the museum we headed over to China Town to find something to eat. This is as close as we got. We were hungry and realized we weren't in the mood for sitting down in a nice Chinese restaurant so we just stepped into a little place called California Tortilla. It wasn't anything to write home about, but it was filling. After that we headed back to the metro.
Waiting for the Metro.
 All in all it was a wonderfully full and enjoyable day. Now we'll have to start planning where to go next...