Alright, so here's another Friday passing without a finished project to post. I promise I have a good excuse.
First of all I will say that while I'm not posting a finished project it doesn't mean I didn't work on anything this week. If I had worked on the
whiskey stones or pallet art
that I had already started I might have finished, but I got excited about something else and switched projects. Sorry. Even that one is coming along slowly because of something much bigger.
The biggest reason I don't have a project to post is because I'm working on something much larger. My wife and I have been casually watching the realty market for a while now, but we recently saw a house that looks promising enough to try to make a move on it. It's a cute little yellow cape cod.
It definitely needs work, but it's adorable! It's a decent size, and it's pretty cheap. It has this white fence around the front yard and an apple tree and dogwood tree! There are rose bushes. We like the floor plan. It's got a big den with a fireplace. There's a pool in the backyard, but we would probably just fill that in. A yard is more important than a money pit.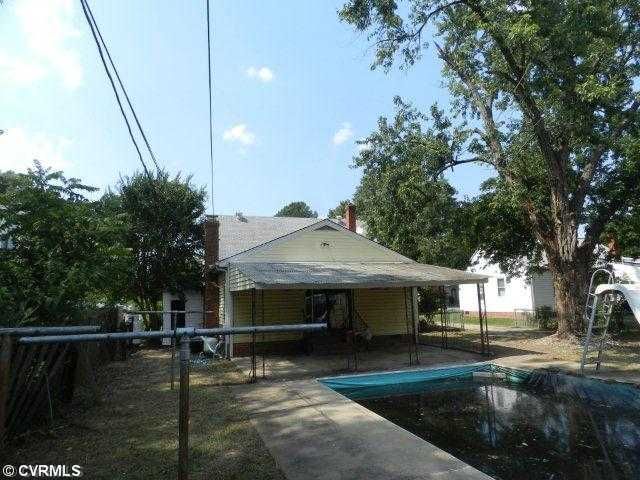 So, who knows, this might not be the house we end up in, but right now we're hoping it is and it's got us running around right now learning about mortgage loans, APR, settlement worksheets, etc.
Pray for us, wish us luck, partly that we get it, partly that we don't go crazy trying.