I hope everyone had a good weekend, and remained safe from the storms. I had a great weekend! On Saturday we went and explored Michael's for about an hour. We didn't buy much. We got my wife a couple pairs of flip-flops, because hers were so dead that they had been repaired several times already and were falling apart again. Who knew Michael's would be a good source for flip-flops? Aside from that we really just looked around. We considered buying about ten different things that we then put back. I think we were mostly just looking for inspiration anyway.
After Michael's we went to an Asian buffet! We had been talking about going to Super King for a while now, and when I say "we" I mean "I". We just decided to spur of the moment. When we got close we started seeing signs for a lunch special at Hibachi Sushi Supreme Buffet and started to wonder if we should go there instead. Then when we got there it turns out it just took the place of Super King! We had to laugh at that, especially since nothing was different inside and all of the plates and things still said Super King.
We had planned to go to a cook out/pool party that night but it got cancelled due to power being out at the hosts house, oppressive heat, and quite a few people coming down with some kind of bug. Hopefully they're all feeling better. Thankfully the bug did not visit us.
On Sunday we were trying to figure out what to do for lunch and we happened to have these personal size pizza crust things in the pantry so I decided to make a pizza. I think they were gluten free crusts originally for my brother-in-law, but they weren't vegan so he can't eat them. Score! I decided to go a with a simple meatless pizza. First I brush olive oil over the crust. I decided not to use pizza sauce and spread hummus over it instead.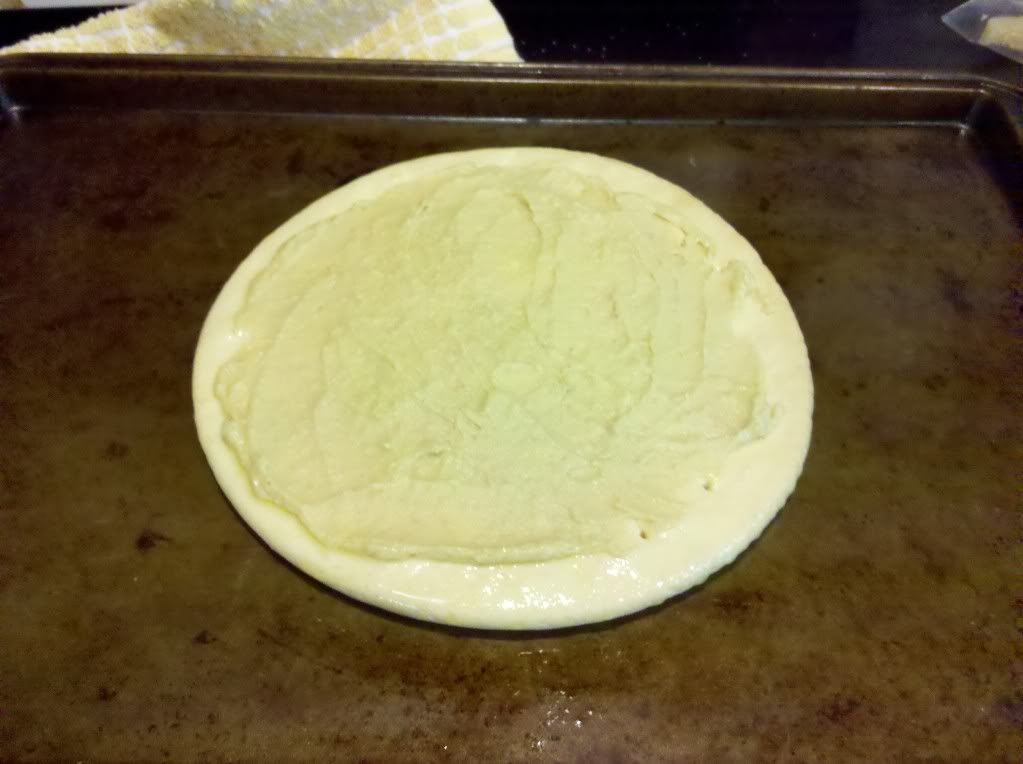 Sabra Hummus. Only the best... store bought hummus.
Then I sliced up some red onions.

Farmer's Market onions.
 Then I added some baby spinach.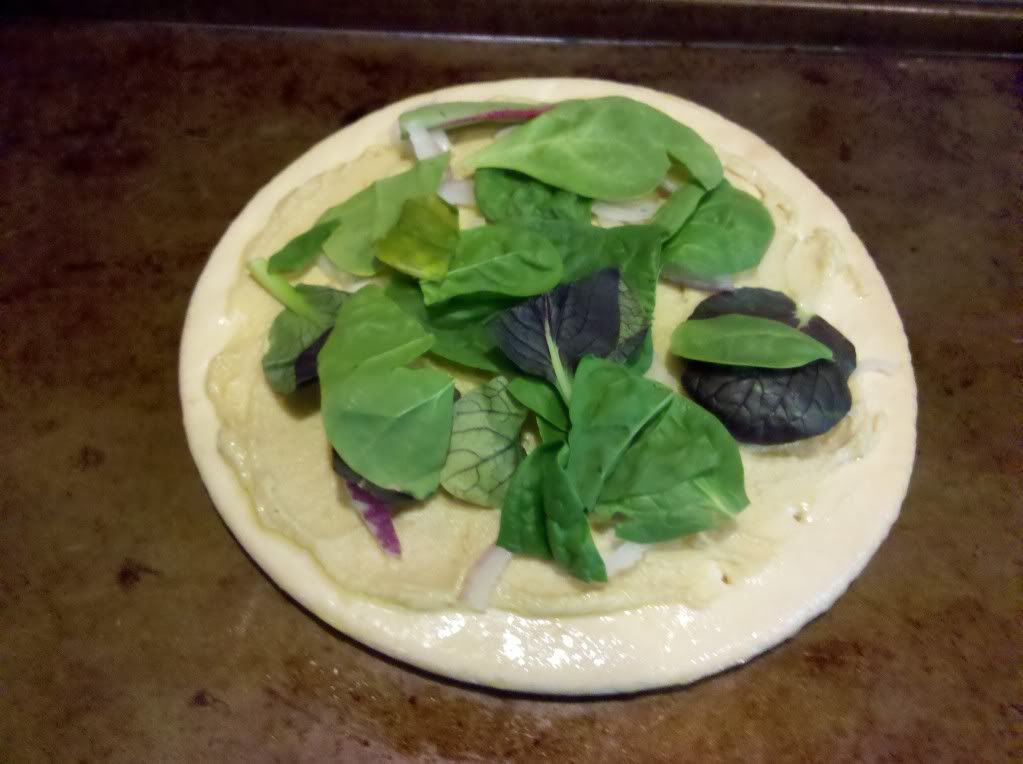 Then I topped it with CHEESE! I think it was parmesan.

Probably would have been better shredded.
 It was delicious! It probably would have been good with some grilled chicken on there too.
For dinner my mother-in-law made a soufle and my wife sliced up some red potatoes and some spring onions with some seasoning and cooked them in a pan. Afterward we went to Sweet Frog! I'm tempted to feel like a fatty, but some of the people at Sweet Frog were eating out of containers that more closely represented buckets than bowls so I still feel pretty good about myself.
Did anyone else do anything exciting this weekend? Eat anything delicious?