And so another week has begun. The weekend was good, but went by too quickly. We took a trip over to Hobby Lobby and picked up a large piece of board (I wish I could be more specific than that but that's what she always calls it. It's some sort of thick paper board used for drawing) for my wife's next project. She's going to do a themed project, but that's for her to talk about if and when she wants to. That night we went to a wonderfully low key pot-luck pool party. It was very relaxing.
On Sunday we went to Michael's, Target, and Best Buy. At Best Buy while my wife was following our son around she found a refrigerator with a tag that was printed incorrectly. It said it was free as advertised so we jokingly asked what we had to do to get that deal. I wish I had taken a picture. It was pretty funny and the sales people there were very confused.
I don't have any specific ideas for what my next project should be. Not for lack of ideas, but because of an excess. I'm tossing around a few things but I don't know if I'll have anything done in time for my Friday post. I decided that if I don't have anything in particular to do I might as well work on improving a useful skill. A while ago I had started working on a steampunk vambrace but ended up going in a different direction part of the way through. So I figure I'll practice some tooling on it and see what I come up with.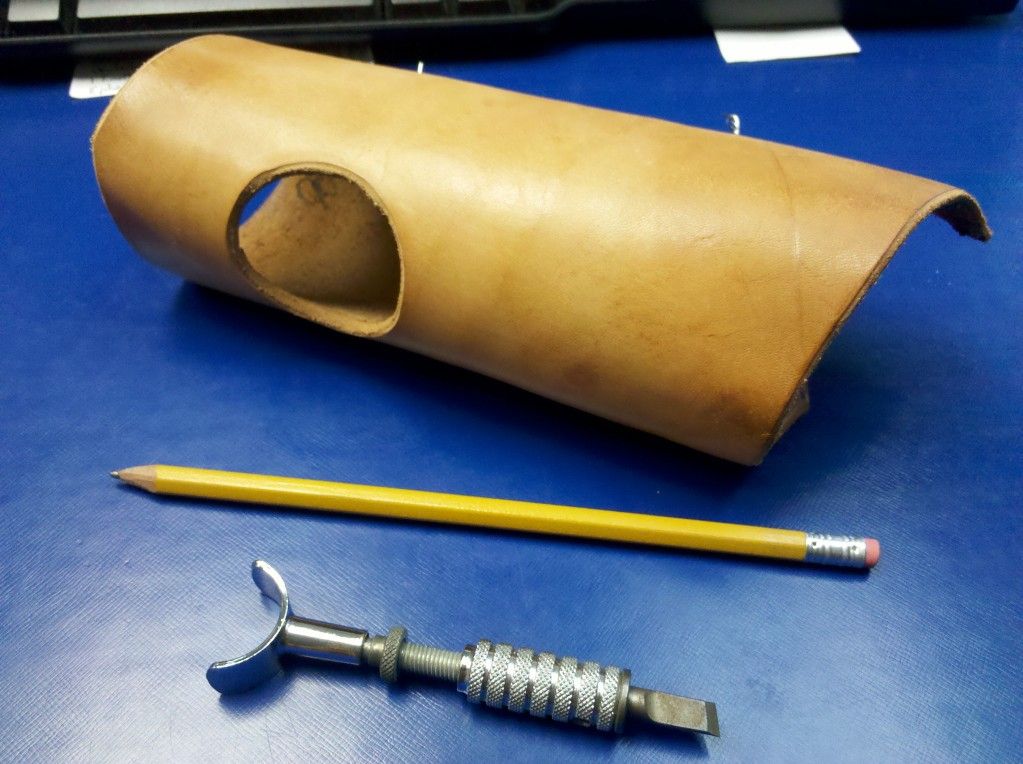 The hole was cut to fit a compass that was going to be the focal point of the design. I haven't come up with any other idea for a design so I might just stick with a steampunk idea, in which case I might actually use the compass. Or I might give it a multi-layered look and just cover it over. We'll see.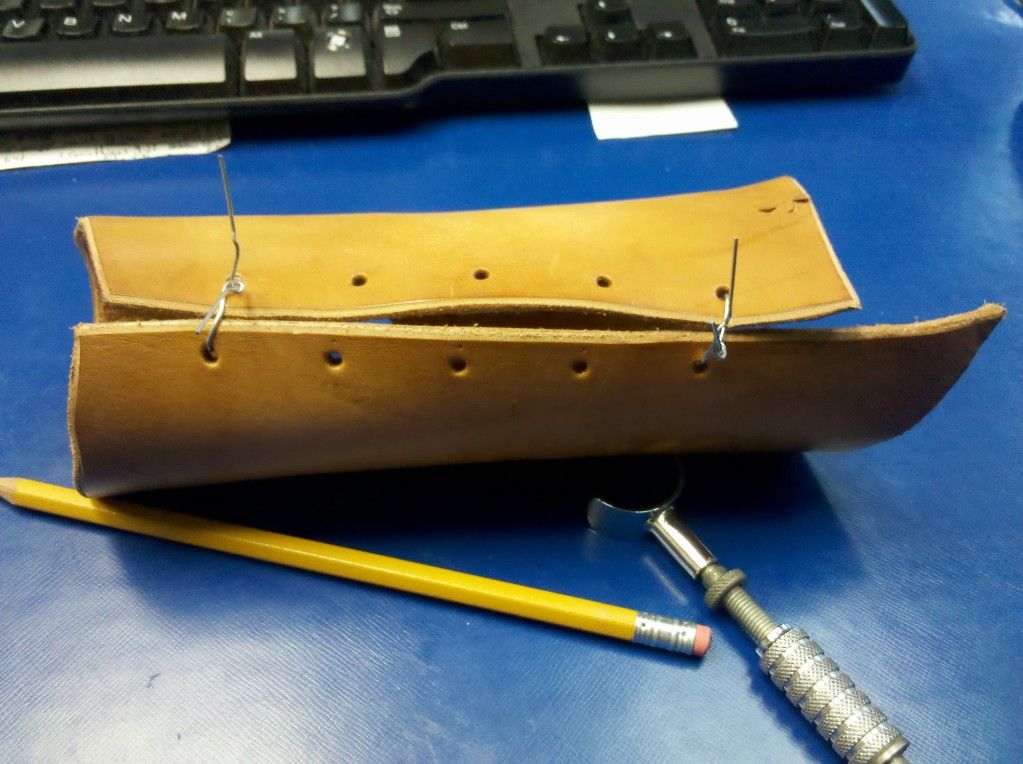 If I make anything usable out of this I'll put eyelets in the holes so it can be laced up more easily. The leather is uneven on purpose. I cut it out of a thinner part of leather and I decided to go with a more natural look and just follow the edges already there instead of cutting it straight.
We'll see what happens. There are a few things at home that I need for a couple upcoming projects. I'll try to bring them to work in the next day or so and then maybe I can get to work on some of the things that have been on my list for a while now.