This past week was wonderful! After several weeks of extended overtime and covering for missing people at work a week at the beach was just what my family needed.
We were there from the 20th to the 27th and it was very relaxing. My wife's dad rented two bikes last year and everyone liked that so this year he got four and got a child's seat on one of them. Our boy liked riding on the bike, but what he loved was wearing the helmet! After our bike rides he wouldn't take the thing off. He ran all around the house with it and even took a nap in it.
On our bike rides we found sand dollars, a two and a half foot long sand shark, and two horse shoe crabs.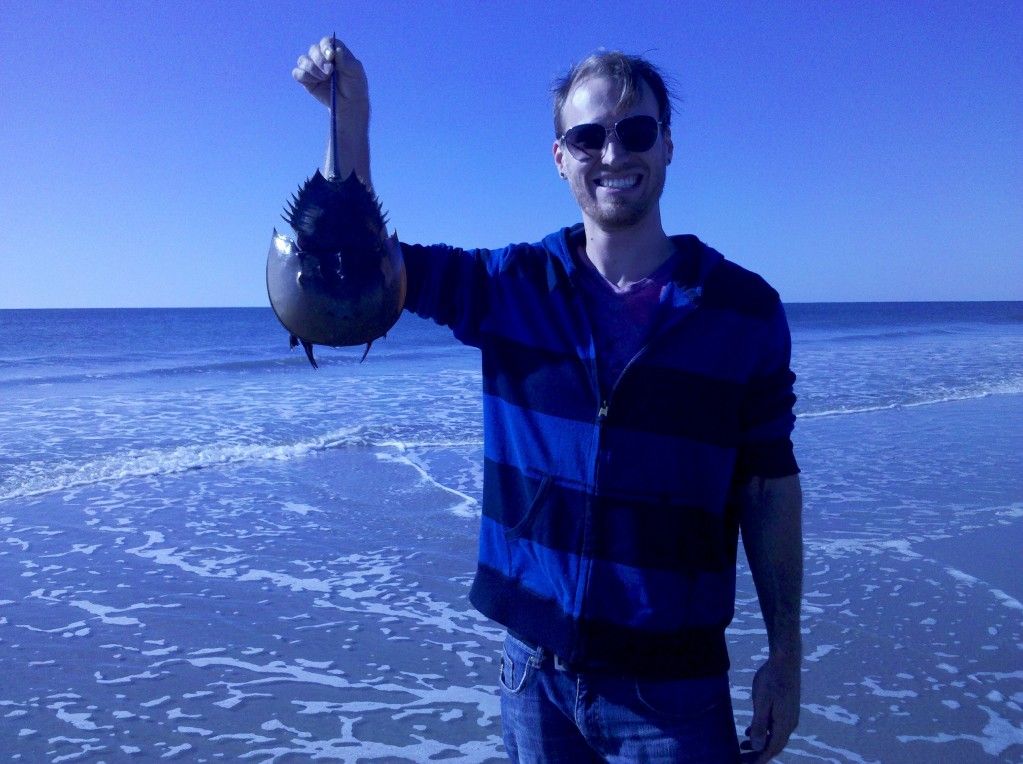 Beach Hair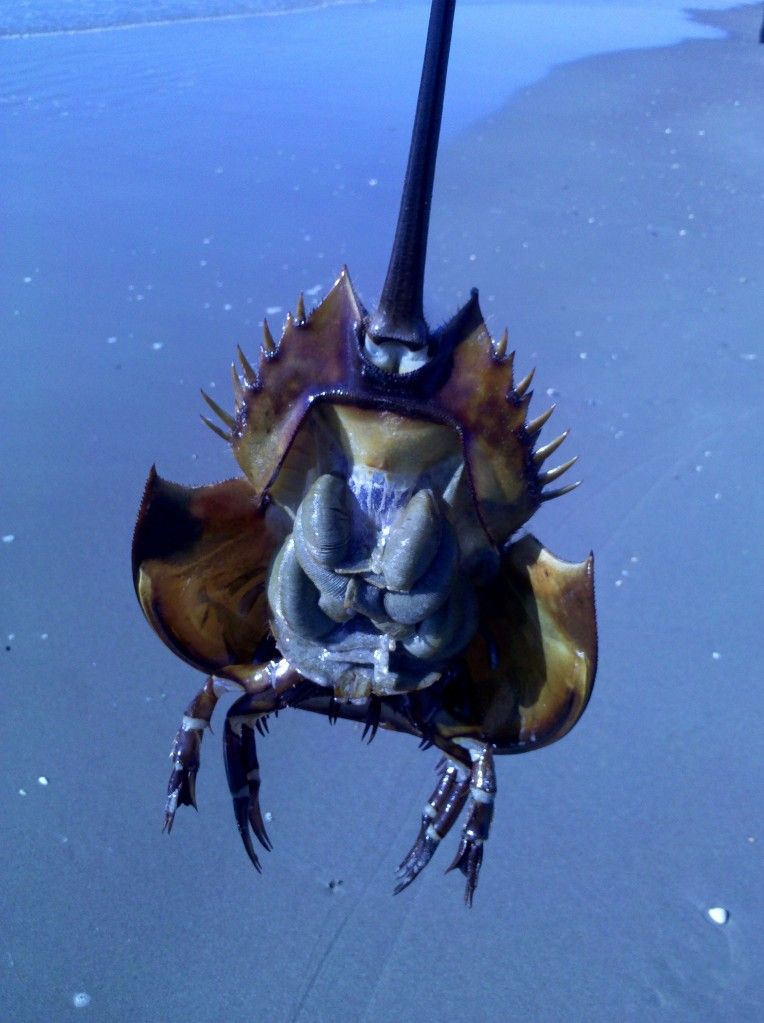 Eww

We built several sand castles which I neglected to take pictures of, but they were pretty impressive. They had drawbridges and moats and walls and keeps. One of them was tiered like a ziggurat. They stayed up all week until the end when the tide was coming all the way up to the dunes because of hurricane Sandy.
We watched movies, played games, and I put together (with the help of Grandma Sylvia) a puzzle.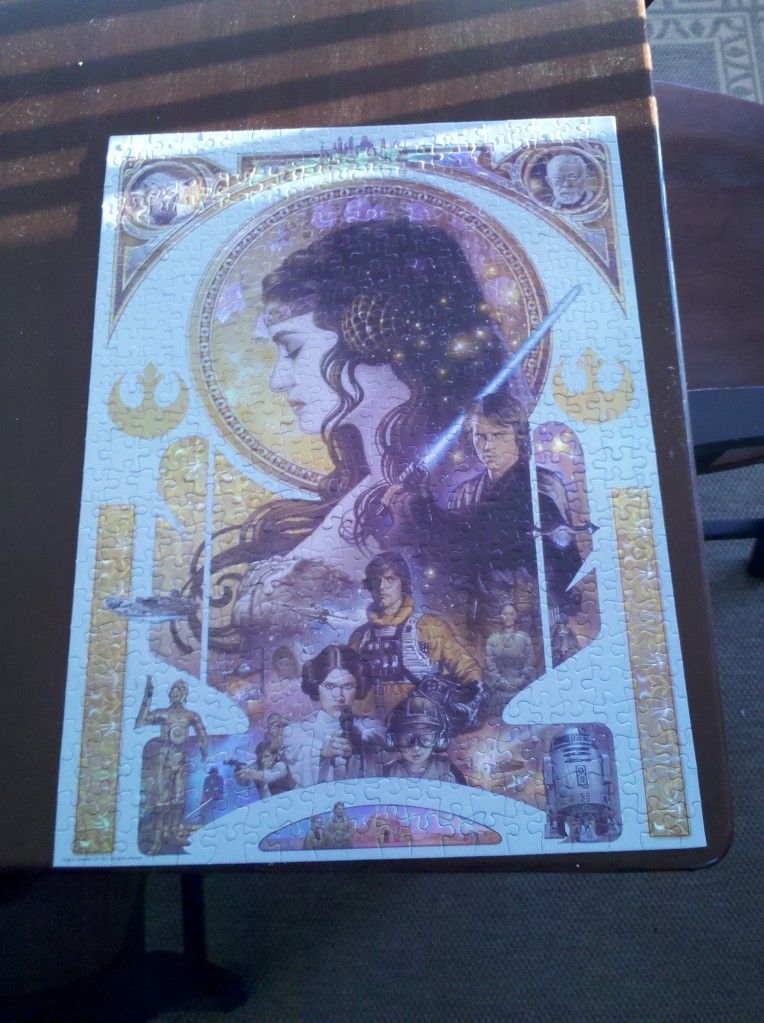 Of course it's a Star Wars puzzle.

I also worked on some boots I'm making for my brother-in-laws costume for NekoCon. I'll post pictures of those when I finish them.
On Thursday Meredith and I got fresh salmon from the docks and made dinner. I did a lemon dill baked salmon.
Meredith made corn bread muffins, couscous and quinao, asparagus, and some other assorted roasted vegetables. It was all delicious.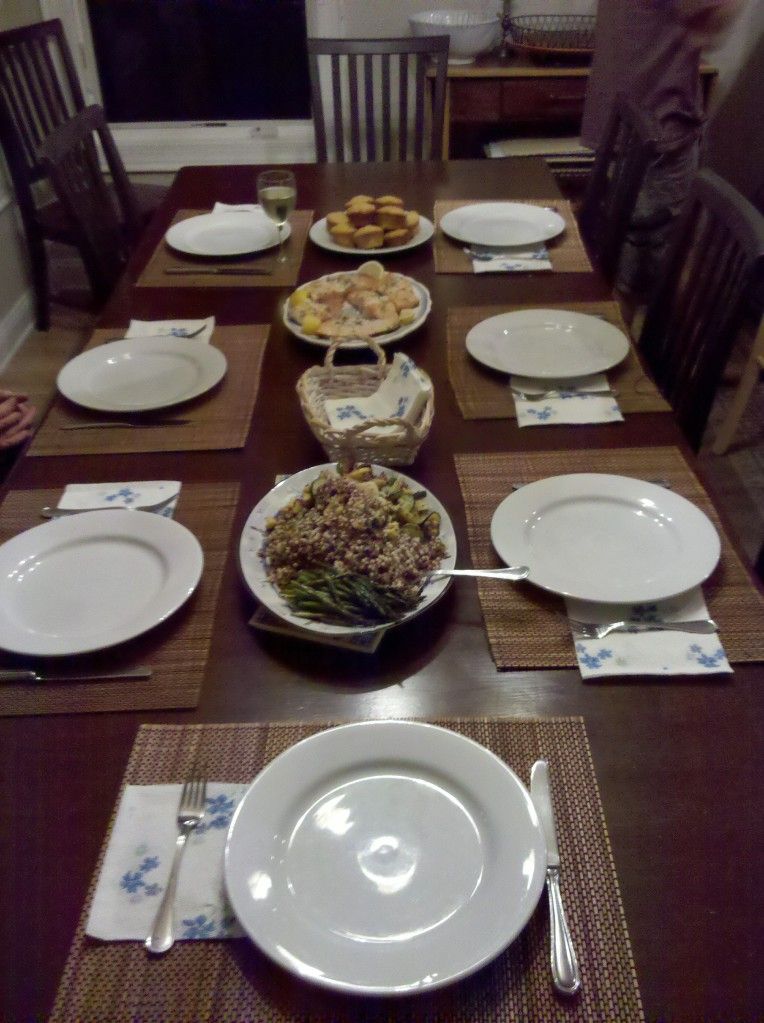 Yes. That is exactly how we rock a beach trip.

As a side note there was this massive bug on our deck.
I included my hand as an attempt to show scale, but it didn't really work. This thing looked kind of like a stink bug... if multiple other stink bugs had voltron'ed together to form a super ultra mega stink bug.
Aside from anything we did there we mostly just enjoyed time watching the sun come up and go down, and the tide come in and go out, without having to worry about being somewhere, or even what time it was. It was nice to not be surrounded by responsibilities and to just take it easy and relax.
I should be back to a more normal blogging schedule now, barring any crazy Thanksgiving and Christmas preparations. In the mean time I'll leave you with adorable toddler pictures.