If you're friends with me on Facebook you might know that I got a bottle of
Kraken Rum
for my birthday. I was pretty excited about it, but aside from being used to make my birthday tiramisu (which my wife made and was awesome!) nothing much has been done with it. The other night we were discussing dessert possibilities for the night and my wife suggested I try to make a drink version of Bananas Foster. Turns out that was an awesome idea!
I've never actually had Bananas Foster before (it's on my list of things to experience) but I got this recipe from the
restaurant
that claims to have invented the dish so I would hope it was accurate. I'm just posting the ingredients list here since the steps don't apply.
¼ cup (½ stick) butter
1 cup brown sugar
½ teaspoon cinnamon
¼ cup banana liqueur
4 bananas, cut in half lengthwise, then halved
¼ cup dark rum
4 scoops vanilla ice cream
Because I was making more of a blended beverage I just used the recipe as a guide for what ingredients I needed. I also unfortunately didn't have any vanilla ice cream. While my results were delicious I'm going to assume they would be even more so with some quality vanilla ice cream.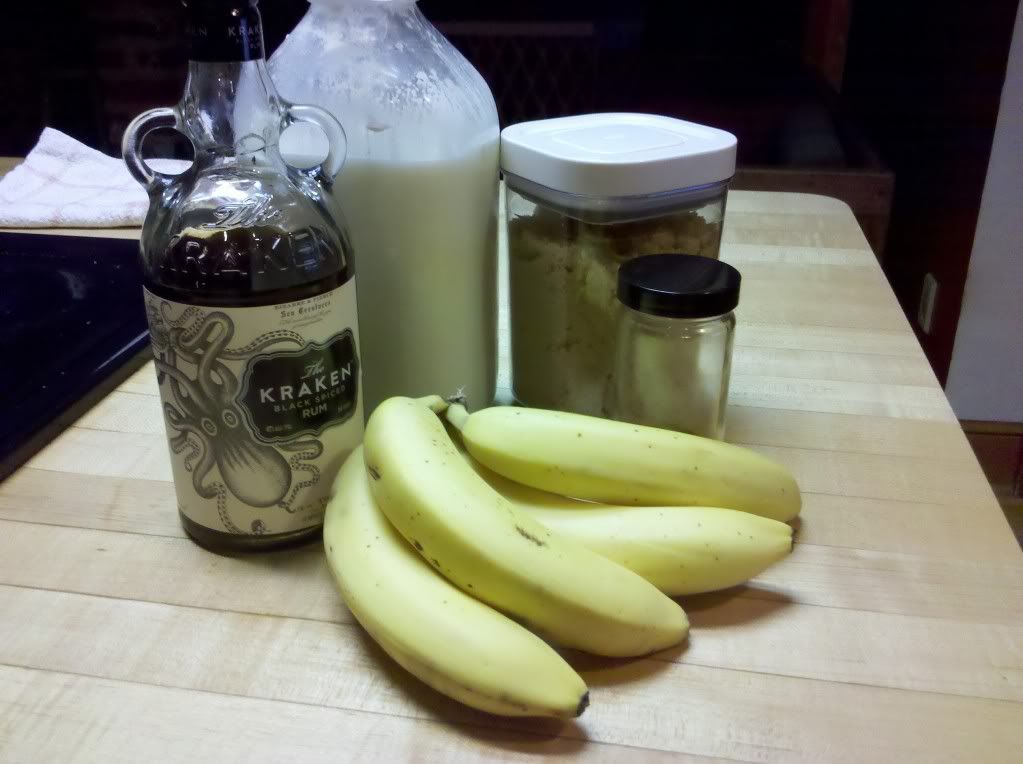 I put in one banana, some milk (eyeball it), somewhere around two teaspoons of brown sugar (be generous, it's delicious), maybe a half teaspoon of cinnamon, and a shot of rum in the blender, along with a few ice cubes and blended until it was smooth. It shouldn't take that long. Pretty much as soon as the ice is blended it's done. You should have about a serving and half... or one serving if you're greedy like me.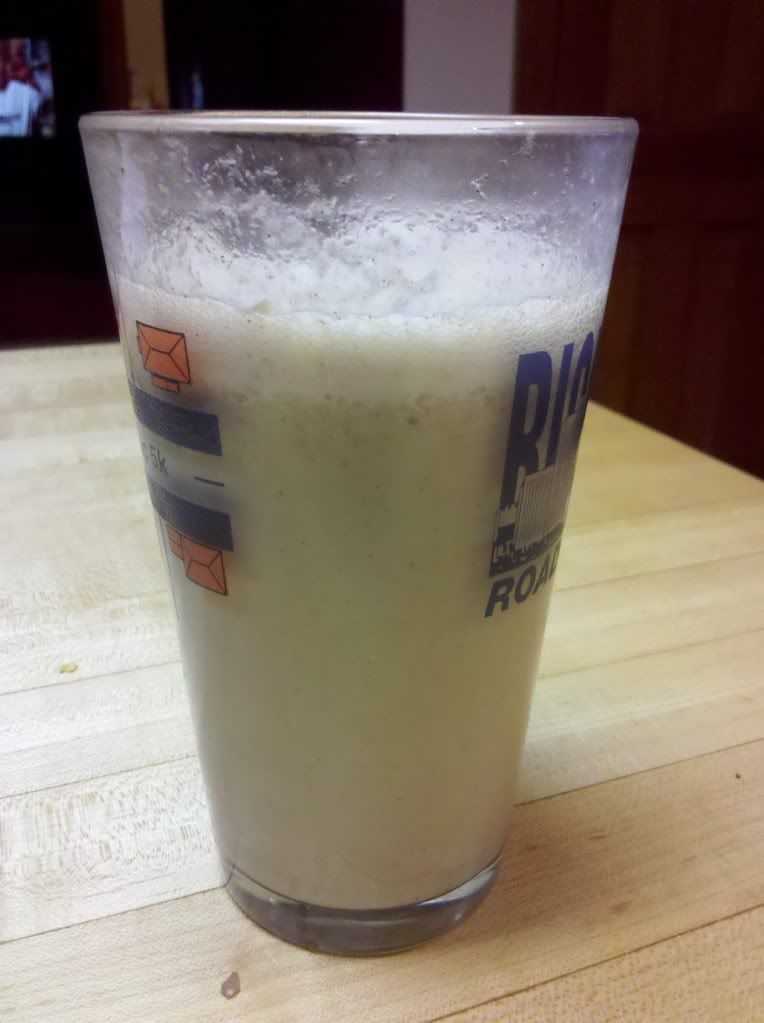 I wish I had something to use as a garnish to make it more attractive but just trust me, it was delicious. I'm not going to claim this tastes like Bananas Foster, since I wouldn't know anyway but I fully enjoyed it. If you decide to give it a try let me know. Did you do anything differently? Do you have any other favourite boozy or banana themed desserts?