So, I guess this is my end of the week post. What have I been up to this whole week? It's actually been pretty productive. I've gotten projects finished and started on new projects (will post more about that next week). I went on a little date with my wife to Sweet Frog last night. We also went to a couple
antique
junk stores and made some purchases. We have recently been looking at getting a toy kitchenette set because our little guy loves playing in the sink and running around the kitchen opening all of the cabinets, pulling out all of the pots, pans, Tupperware, etc. We were inspired by blogs like
this
to make our own. We ran into a "snag" though when we saw this kitchen at
Hickory Creek Antiques
in Ashland.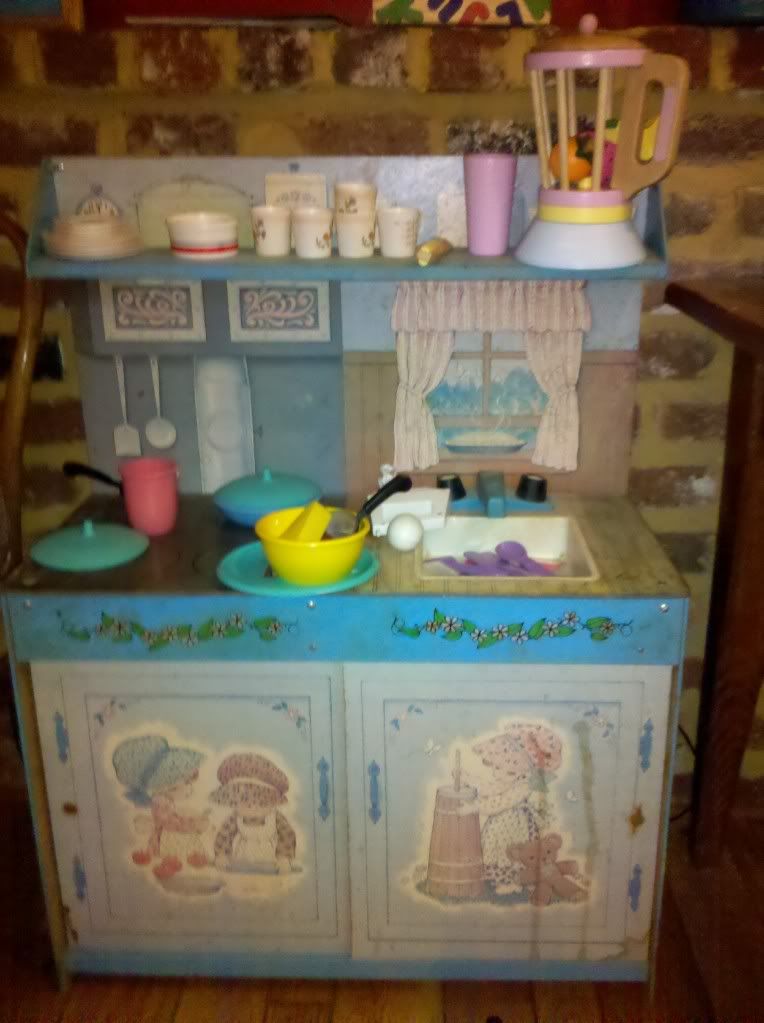 We loved the idea of a DIY kitchen set but it was so adorably vintage that we just had to get it. It didn't hurt that it was also only $15!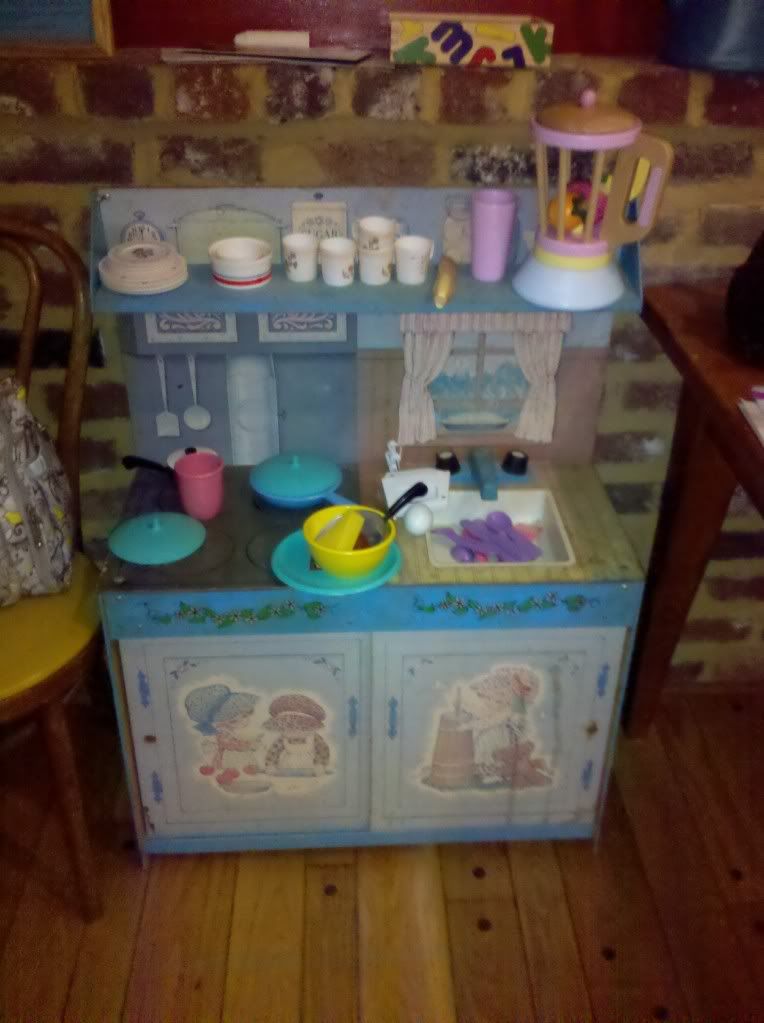 It's a little dirty, but we're going to clean it up and see what we can make of it. If we can't clean it up as much as we want to we might have to paint it. That's alright though.
Before the excitement passed from that purchase we found this sweet sink at
Thrill of the Hunt
.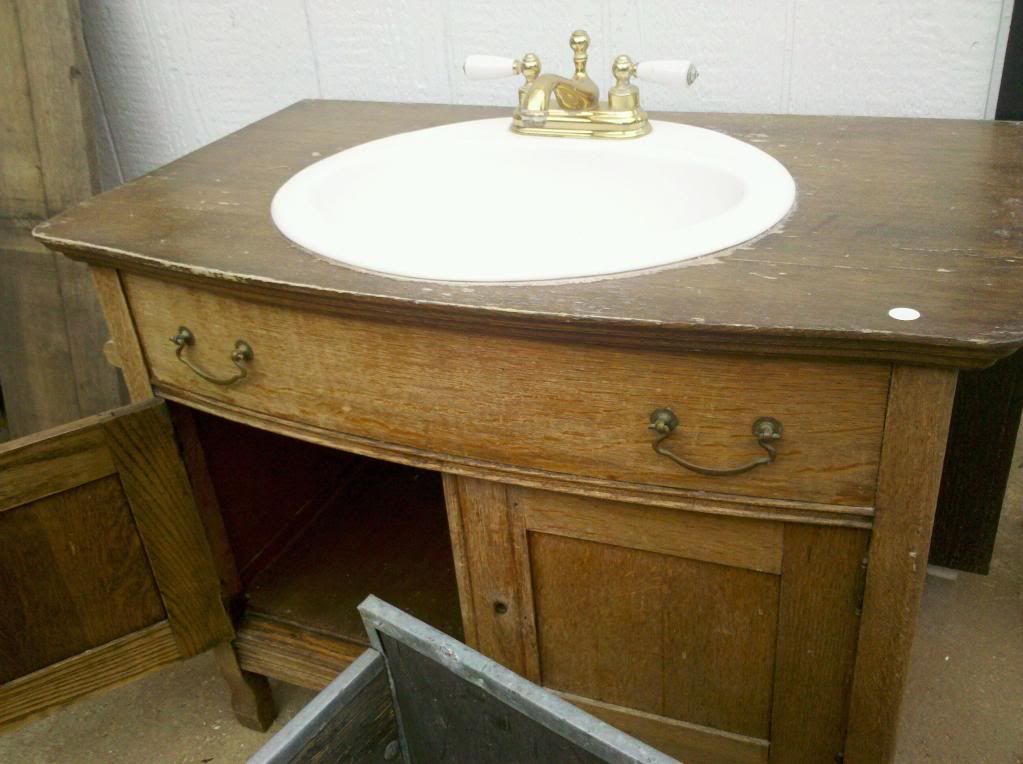 It definitely needs some work but we got it for a steal. I've never refinished a piece of furniture before so this might be the first one I tackle. We'll see though because I already have a rocking chair waiting to be redone. We're picking this one up after the farmer's market tomorrow since we didn't have room in the car.
I know there's plenty that happened this week that I've missed, but this is what's on my mind as well, as a preview of a couple things that might make future appearances on the blog. Speaking of future blogs I can't wait to make my project post for next week. Did you do anything fun this past week?
Have a happy Father's Day weekend everyone! Do you have any special plans?