Have you ever thought about the word "aftermath"? It's kind of a strange word. What does it have to do with math? Shouldn't it just kind of mean "sum"? Anyway...
With the Holidays completely over I have finally decided to come out of my hole. I sort of took an impromptu vacation from blogging but now I'm back. And with a holiday recap no less!
Let's see what happened...
There were holiday Events:
My family always likes to spread Christmas over several days instead of just one, so there was a siblings gift exchange a few days before Christmas. Then there was Christmas day with my wife's family and then mine. Then after Christmas my wife's family had extended family over and we played the gift game! You may know the gift game by one of countless other names (such as White Elephant) but it's always the same set of rules. Everyone puts in a gift, you take turns unwrapping gifts or stealing gifts that other people have unwrapped. This year we put in a giant kangaroo marionette puppet and a pair of practice nunchacku. I don't know why I didn't take a picture of that kangaroo, it was three feet tall and awesome. I ended up with a $20 Barnes and Noble gift card. I don't know when that became an acceptable gift game gift but I'm happy it did. I used it to buy Pushing Daisies, which is a hilarious show.
We also went to see the lights downtown., much to the delight of our son who spent the entire time trying to jump off of everything and touch all of the "yight up deer".
We had a cooking adventure when Meredith's dad wanted oysters one night. We agreed to make them if he bought them, which was an awesome deal. We made oyster stew and tempura fried oysters. It was the second time I've fried anything in oil and just as messy as the first. We had salad to offset all of the cream and butter and fried-ness. Since we were already frying things I tried a couple fried Reese's Cups. They were pretty good, but I wouldn't saying the frying process really made them irresistible. Next time I'll make sure I have Oreos on hand.

Deliciousness

There are gifts that we made:
This year we made three (?) Christmas presents. One was a splash paint canvas for my sister-in-law of the Morton Salt Girl, one was a wooden owl pendant necklace for my sister, and one was a fox hat for another of my sisters. I feel very stupid because I neglected to take finished pictures of any of them. Thankfully my sister-in-law took a picture of hers so I stole it off her Facebook page. The necklace is very similar to
these
that I made for my wife. I'll have to get a picture of it and of the fox hat. All three were joint projects of my wife and I.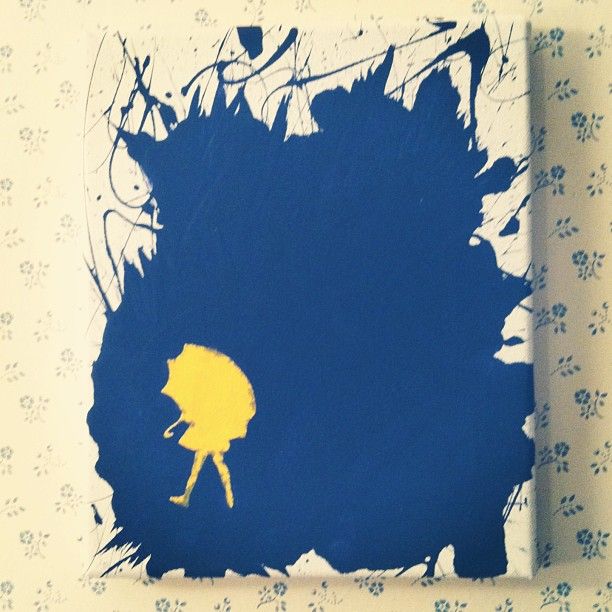 Morton Salt Girl with conveniently matching wallpaper.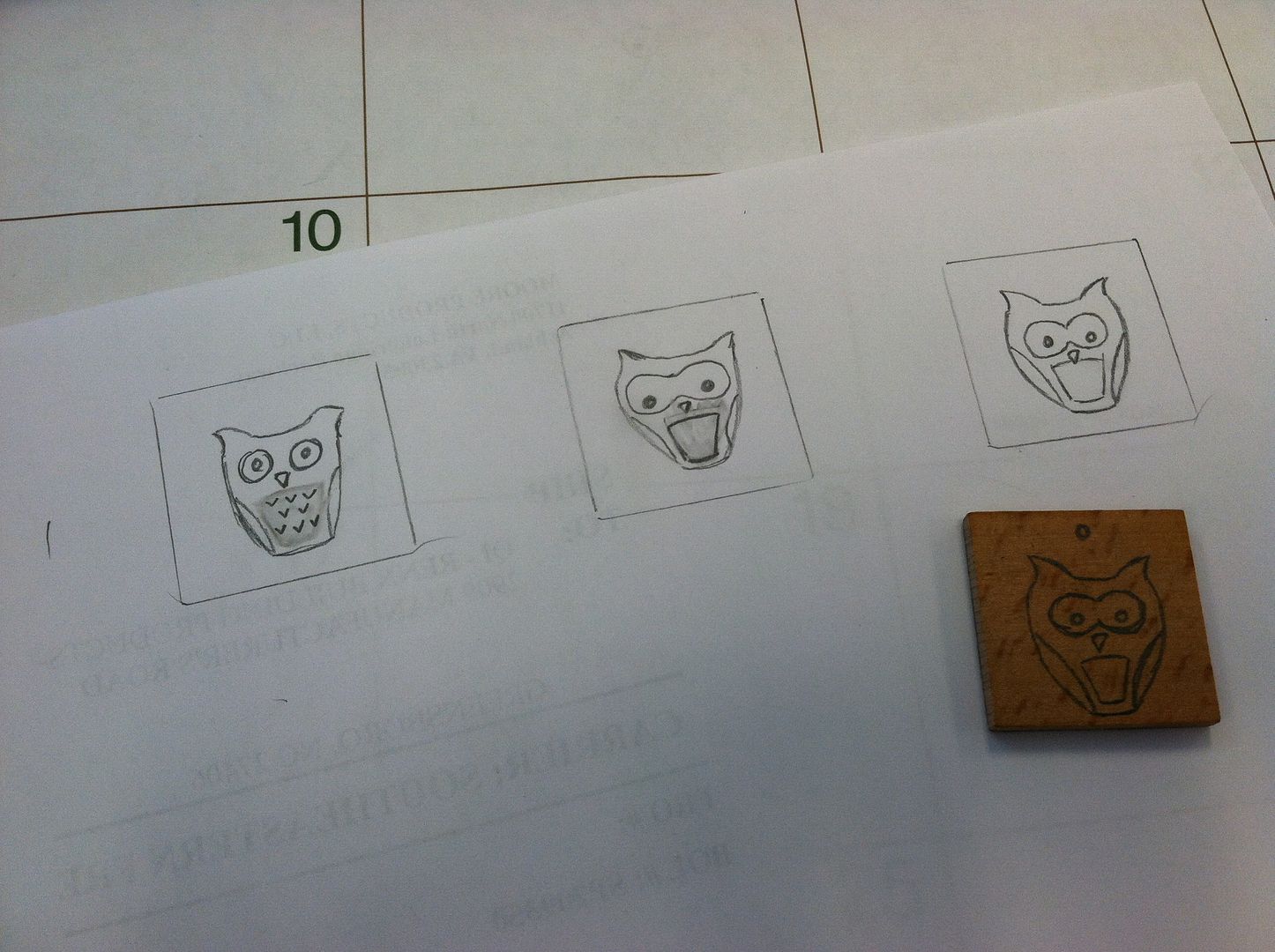 Owl Pendant in Progress

There are gifts that we got:
One of the things we put on our list this year was a vintage typewriter. We just thought it would be cool to have a typewriter. They look cool but they're also really neat and fun to type on. I think we both have this romanticized idea of our kids typing away at them and writing all kinds of adorable stuff, but even if they don't it's still a really cool thing to have around. That being said I never imagined we would get one. Of course I forgot that my nannie had two of them in her attic. So we got a typewriter for Christmas! My dad even went online and found a company that sold the ink ribbons for it, which is good because the ribbon on it probably dried up before I was born.
We also got a membership to Lewis Ginter Botanical Gardens, which is cool. It came with tickets for the Gardenfest of lights (which normally costs even for members) which is an amazing Christmas lights display spread all over the garden.
We got a Home Depot gift card which I immediately spent on Router bits.
My wife also got me the newly released album Matt & Toby from Matt and Toby of Emery. I had really been wanting it and it's awesome. Definitely go listen to it.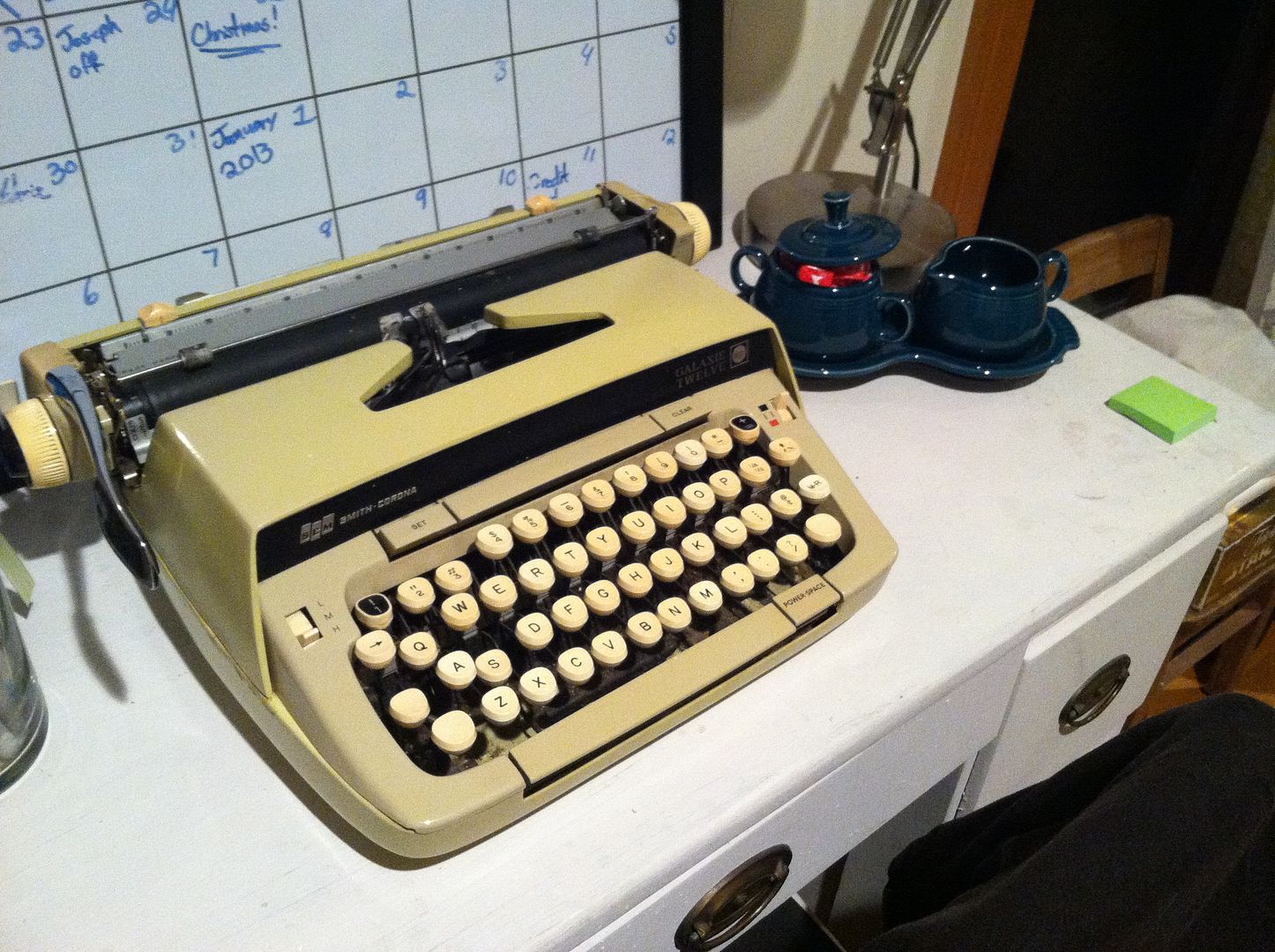 Our typewriter and a little cream & sugar set that we got

Oh and our son got a Batman shirt from his uncle and aunt.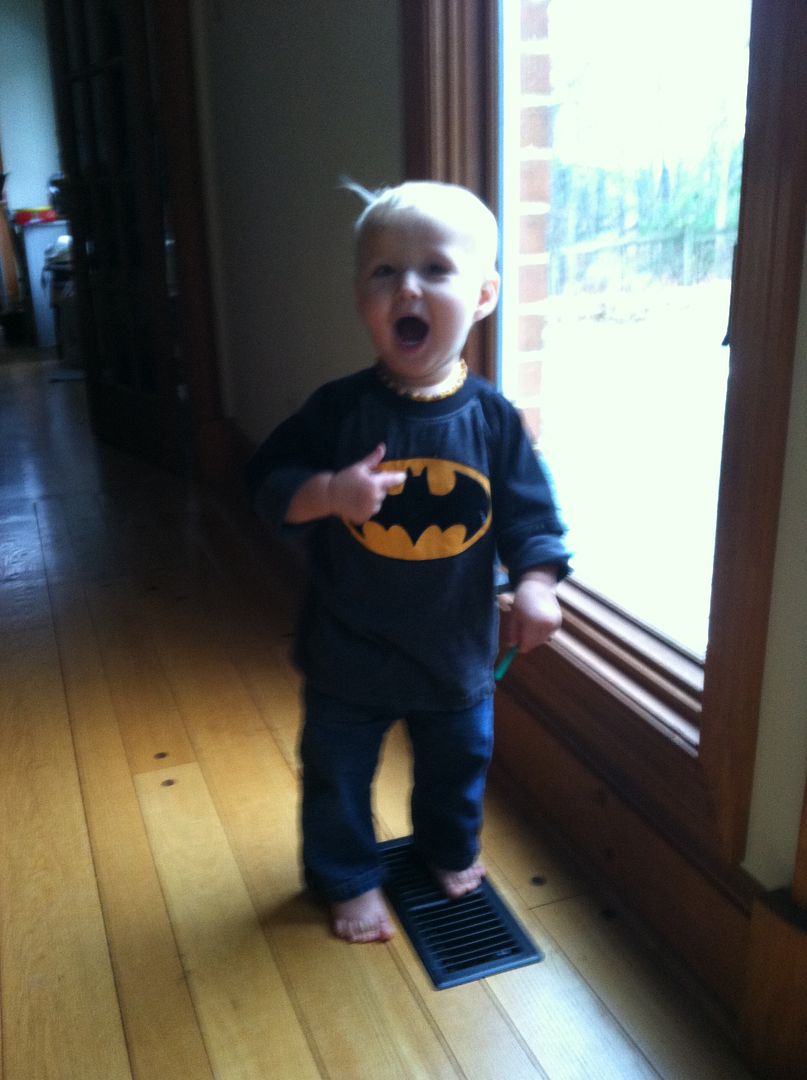 I'm Batman!

There's costumes that we wore:
After Christmas there was a New Years Costume party at my family's house. The theme was famous couples, duos, trios, etc. Pretty much any group. We decided to go as Han, Leia, and Chewie. The costumes weren't terribly accurate, but we whipped them up pretty quickly and they worked out well. I only have a picture of my wife because once again I forgot to take pictures. I am a bad blogger.

Hair buns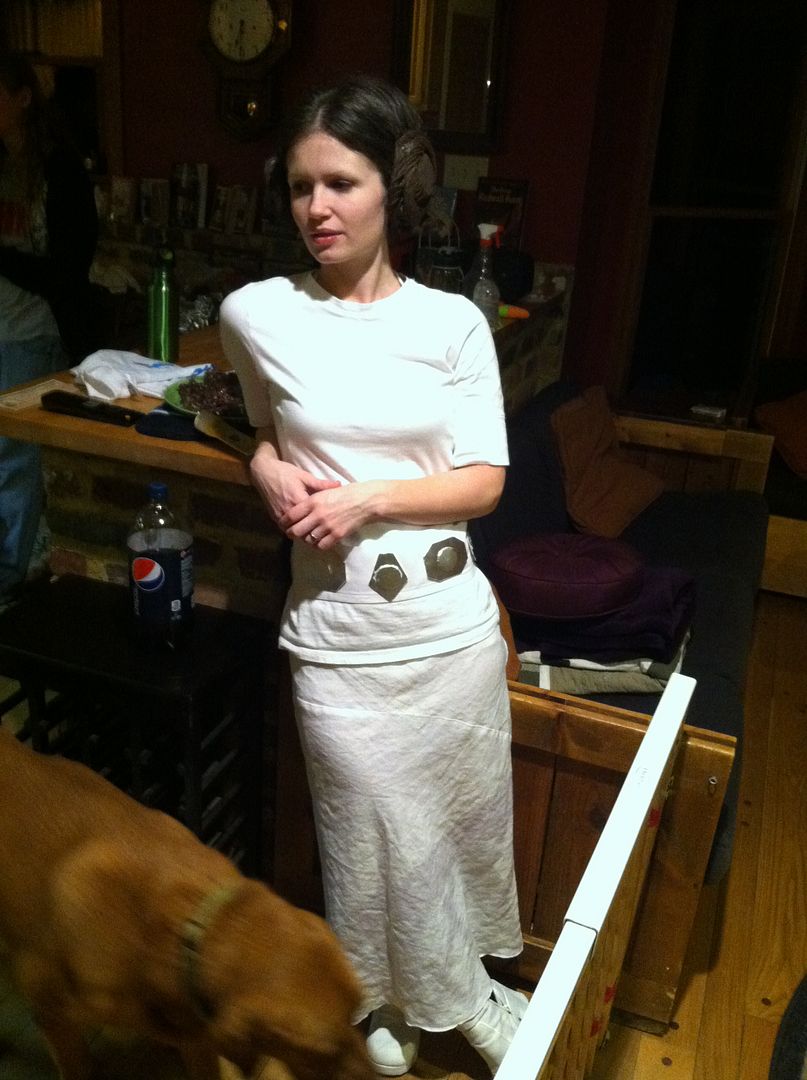 My Princess Leia

And There's now:
So now that the holidays are over with I imagine I'll get back into the swing of things. I've pulled out an old project and hope to have a leather top hat finished in the near future. I've also been looking at some sword designs and might try a couple more of those soon. They won't be as involved as my
Altair sword
was. Probably more quick and dirty. At least a bit simpler. Especially since I've got some more tools to try out.
I'm kind of thankful the holiday season is over and I'm looking forward to all of the things this new year will bring. Are you excited to start a new year? What about it excites you?